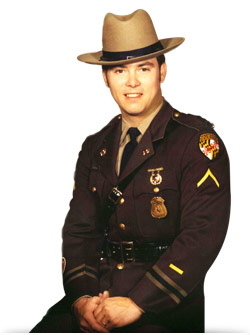 Hewett & Associates is a full service investigative network providing private detective, traffic accident reconstruction and investigator services throughout the eastern United States. Our Private Investigation (PI) region encompasses Maryland (MD) and West Virginia (WV) while our data RESEARCH  spans the globe. Our Private Process Service area includes Maryland (MD), West Virginia (WV), the District of Columbia (DC), South Central Pennsylvania and Northern Virginia.
We have assisted private citizens in locating lost loved ones, tracing family history as well as verifying backgrounds of prospective "Nannies" and baby-sitters for children, some times referred to as "Nanny Checks", , tracing children's movements and care for elderly family members. For the legal community our private detective and investigation agency provides a range of support services for lawyers including process service, jury profiling, witness locating and interviewing as well as background investigations on adverse witnesses, plaintiffs and defendants. Surveillance activities employ the usage of the latest equipment including GPS satellite tracking systems for use in case from Employee fraud to Domestic surveillance. In addition, our agency also provides expert witness service for insurance companies, plaintiffs and private citizens in the field of Traffic Accident Reconstruction and other support services such as forensic analysis.
For corporations, Allen Hewett Investigations, Inc. provides pre-employment investigations, internal investigations as well as worker's compensation surveillance to reduce fraud. Pre-employment investigations being a low cost means to save thousands of dollars in theft losses, fraudulent injury claims, abuse of sick leave and time loss for unemployment compensation and/or termination proceedings. Remember, negative words such as "legal", "civil court" and "lawyer" can be avoided before the fact by using terms such as "Investigator", "PI" and "Detective".
Allen Hewett is a former Maryland State Police Criminal Investigator, Special Weapons And Tactics (SWAT)  member/instructor and has provided security to U.S. Presidents, Olympic Teams, Governors as well as Pope John Paul II. He has provided SWAT Team instruction to the D.E.A., A.T.F., Pennsylvania State Police as well as numerous County and Local police agencies.  Additionally, Mr. Hewett is a Traffic Accident Reconstructionist who has served as a consultant to the U.S.D.O.T., N.T.S.B, and the Maryland Attorney General's office. He has also provided Senate testimony for  former West Virginia Secretary of State (now Governor) Joe Manchin III, security for former West Virginia Secretary of State Ken Hechler as well as having appeared on numerous radio and television talk shows concerning the field of S.W.A.T. tactics (MSNBC), Reconstruction and Investigation. Mr. Hewett is the former President of the West Virginia Private Investigators and Security Associates, member of the Maryland Investigators and Security Association, Maryland Association of Traffic Homicide Investigators, National Association of Professional Accident Reconstructionists, Private Investigator Association of Maryland, and the Maryland State Police Alumni Association.